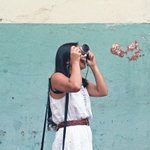 Carrie Lyman Photography
Hello! My name is Carrie Lyman and I am a NYC based designer by day but have a serious case of wanderlust and am constantly daydreaming about my next adventures. These are photographs taken by me during my travels. Looking for my illustrations? https://society6.com/carrielymandesigns Instagram: @carriedesigns Website: http://www.lymancreativegroup.com Contact: carrie@lymancreativegroup.com Carrie Lyman Photography joined Society6 on March 11, 2018
More
Hello! My name is Carrie Lyman and I am a NYC based designer by day but have a serious case of wanderlust and am constantly daydreaming about my next adventures. These are photographs taken by me during my travels.
Looking for my illustrations? https://society6.com/carrielymandesigns
Instagram: @carriedesigns Website: http://www.lymancreativegroup.com Contact: carrie@lymancreativegroup.com
Carrie Lyman Photography joined Society6 on March 11, 2018.
Prints by Carrie Lyman Photography
130 results
Filter