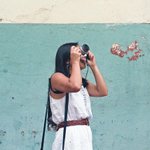 Lyman Creative Co. - Photography
Hi! My name Carrie Lyman and I am the founder of @lymancreativeco, a digital design + creative studio based in Brooklyn, NY.
I am a designer by day but have a serious case of wanderlust and am constantly daydreaming about my next adventures. These are all photographs taken during my travels.
Looking for illustration by @lymancreativeco? Visit: https://society6.com/carrielymandesigns
WEB: www.lymancreativeco.com
INSTAGRAM: @lymancreativeco
CONTACT: carrie@lymancreativegroup.com
Read more
Prints by Lyman Creative Co. - Photography
148 results
Filter