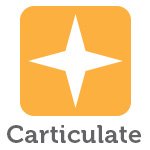 Carticulate Maps
We combine the worlds of information visualization and graphic design with the strong foundation of traditional cartographic principles to build maps that are dense and deep, yet clear and comprehensive. Our maps look to bring answers to complicated questions, tell detailed stories, entertain, and inform. http://carticulatemaps.com Carticulate Maps joined Society6 on January 8, 2013
More
We combine the worlds of information visualization and graphic design with the strong foundation of traditional cartographic principles to build maps that are dense and deep, yet clear and comprehensive. Our maps look to bring answers to complicated questions, tell detailed stories, entertain, and inform.
http://carticulatemaps.com
Carticulate Maps joined Society6 on January 8, 2013.
Mugs by Carticulate Maps
8 result
Filter