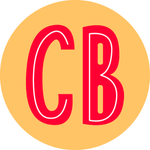 Cartoon Being
Hi my name is Janet and I'm an illustrator based in Manila. I have great love for art. I love to draw and experiment with different styles but I enjoy drawing cartoony animals the most. Cartoon Being is basically where I put all my cartoony illustrations hoping it would help brighten someone's day. :) If you want to be updated with my art, you could check my website and social media accounts: http://cartoonbeing.com http://instagram.com/cartoonbeing http://facebook.com/cartoonbeingprints http://twitter.com/cartoonbeing Thanks for visiting my shop! Have a wonderful day! :) Cartoon Being joined Society6 on August 13, 2016
More
Hi my name is Janet and I'm an illustrator based in Manila.
I have great love for art. I love to draw and experiment with different styles but I enjoy drawing cartoony animals the most. Cartoon Being is basically where I put all my cartoony illustrations hoping it would help brighten someone's day. :)
If you want to be updated with my art, you could check my website and social media accounts:
http://cartoonbeing.com http://instagram.com/cartoonbeing http://facebook.com/cartoonbeingprints http://twitter.com/cartoonbeing
Thanks for visiting my shop! Have a wonderful day! :)
Cartoon Being joined Society6 on August 13, 2016.