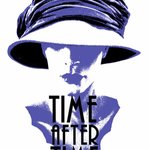 Time After Time
Time After Time presents its dazzling vintage in fashionable and stylish Upper High Street in Stroud. You'll find us at number 30, between Inprint and Just Hair.
Our date range is from around 1860 to the present day, covering more than a century and a half of antique, vintage, retro and designer pieces
Each piece is hand-picked. We will not compromise on quality – so the pieces on sale are always in tip-top condition – whether Victorian, Edwardian or from now. Each and every gorgeous thing is ready to go! And we're affordable too!
Read more
Time After Time's Store
Filter