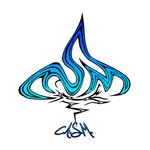 CASM
 The Coastal Atmospheric Soul Movement was created in the mind of Chris MicKey as a way to unite open minded individuals looking to find new ways of expressing one's inner self. The word "Chasm" (pronounced Ka-zum) is defined as an opening in the surface of a planet like a gorge or an abyss, also it means a marked division, separation, or difference. 
 The Coastal Atmospheric Soul Movement (C.A.S.M.) developed a true meaning when Chris MicKey's Father Capt.Greg MicKey passed away in a tragic scuba diving accident that left Chris without any closure to what happened. Soon after the tragedy it dawned on him that his Father had indeed experienced a Coastal Atmospheric Soul Movement. To fully understand what The Coastal Atmospheric Soul Movement really means, an individual must posses a C.A.S.M. Mind (open mind that never ends) and understand that the mind and body are two different things. So with this in mind, Chris realized that the Coast represents the physical world (the body) and the Atmosphere represents the mental world (the mind). Also, when the soul leaves the physical world for the mental world its a "Soul Movement" and perhaps the soul may even travel through a C.A.S.M. This concept allowed Chris to find peace with the passing of his Father……And so it began.
 We are forever searching for inner connection of who we are and what we do. Freedom to be and freedom to act as individuals searching for the ultimate thrill. Never will we cease to follow our dreams. The dream of life will always push us to the best of our abilities. Never will we be satisfied with our skills which push us even further. Eventually our lives will be over but the path we take can never be matched but instead cherished forever.

–Chris MicKey THECASM.COM
Read more