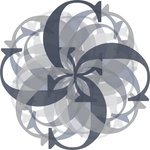 CreeativeCass
Well hello there! I am an art director + graphic designer living and working in Atlanta, Georgia. I find inspiration from hiking, traveling, visiting old houses & buildings, long runs and timeless photos. I love to work in a wide range of media, including ink, watercolor, photography and of course, the computer. I am currently available for custom design, illustration, logo and brand identity development, print collateral, and web design. I'd love to work with you on your next project, so please feel free to email me at cass6487@gmail.com to discuss your idea! www.cassidyherrold.com | www.cassidyelizabeth.com CreeativeCass joined Society6 on February 5, 2014
More
Well hello there!
I am an art director + graphic designer living and working in Atlanta, Georgia. I find inspiration from hiking, traveling, visiting old houses & buildings, long runs and timeless photos. I love to work in a wide range of media, including ink, watercolor, photography and of course, the computer. I am currently available for custom design, illustration, logo and brand identity development, print collateral, and web design. I'd love to work with you on your next project, so please feel free to email me at cass6487@gmail.com to discuss your idea!
www.cassidyherrold.com | www.cassidyelizabeth.com
CreeativeCass joined Society6 on February 5, 2014.