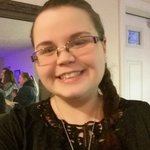 Cassie's Creations
I Graduated in 2015 from New Hampshire Institute of Art with a BFA in Fine Arts in Digital Painting. I have a passion for landscape paintings, so the viewer feels as if they are on a vacation from inside their own homes, to escape into their own world of relaxation. I paint landscapes primarily of St. Lawrence county in upstate New York, a well known vacation and honeymoon spot. In my processes I experiment with different materials acrylic paint, watercolor paint, a variety of different brushes, and canvases. I use multiple vibrant colors of paint to show the true beauty in the skies above us. I use acrylic and watercolor the most because I enjoy having control over where the paint goes. When life gets busy and overwhelming, I escape into my artwork and nature. As an artist, I want people to be able to escape into my work like I do, as I know from experience how hectic life can be. I hope people experience a happy moment in their lives through seeing my work. With my experience in becoming a professional artist, I hope to bring my skills to a teaching environment, participate in community based education, and much more. Cassie's Creations joined Society6 on December 23, 2016
More
   I Graduated in 2015 from New Hampshire Institute of Art with a BFA in Fine Arts in Digital Painting. I have a passion for landscape paintings, so the viewer feels as if they are on a vacation from inside their own homes, to escape into their own world of relaxation. I paint landscapes primarily of St. Lawrence county in upstate New York, a well known vacation and honeymoon spot. 

    In my processes I experiment with different materials acrylic paint, watercolor paint, a variety of different brushes, and canvases. I use multiple vibrant colors of paint to show the true beauty in the skies above us. I use acrylic and watercolor the most because I enjoy having control over where the paint goes. When life gets busy and overwhelming, I escape into my artwork and nature.

    As an artist, I want people to be able to escape into my work like I do, as I know from experience how hectic life can be. I hope people experience a happy moment in their lives through seeing my work. With my experience in becoming a professional artist, I hope to bring my skills to a teaching environment, participate in community based education, and much more.

Cassie's Creations joined Society6 on December 23, 2016.