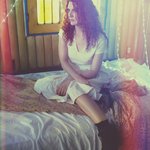 Catalina Villegas
Catalina Villegas is a Colombian-American illustrator who creates magical worlds filled with fauna, flora and loads of colors. She works with clients across the globe and has been published in UPPERCASE Magazine, WeTransfer.com, the London Illustration Fair, among others.
She is a MATS A & B (Make Art That Sells with Lilla Rogers) alumni and made the top 50 semi-finalist shortlist in the 2015 Global Talent Search with Lilla Rogers.
Her work is available on many products such as temporary tattoos, watches, prints, gift wrap and much more!
www.catalinavillegas.com
Read more