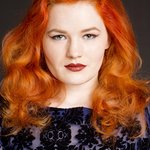 Cat De Pillar
As an artist, I specialise in custom and personalised artwork. I love creating one of a kind pieces for people with personal intimate details, symbols and messages that only the receiver will understand. I am also a survivor of artistic "not-good-enough" syndrome, which had me paralysed for years - if you are currently struggling with this issues - feel free to write me and I'll try to help you by sharing my process! Take care ♥ Cat De Pillar joined Society6 on May 28, 2014
More
As an artist, I specialise in custom and personalised artwork. I love creating one of a kind pieces for people with personal intimate details, symbols and messages that only the receiver will understand.
I am also a survivor of artistic "not-good-enough" syndrome, which had me paralysed for years - if you are currently struggling with this issues - feel free to write me and I'll try to help you by sharing my process!
Take care ♥
Cat De Pillar joined Society6 on May 28, 2014.