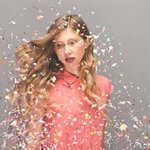 catherineR
Catherine Elizabeth Richards is an award-winning designer and artist with a master's degree in architecture from The University of Cincinnati. Catherine's work operates on different scales from the art object to community action. In the past, Catherine worked in exhibition design and architecture in London and New York. In Cincinnati, Catherine has spearheaded numerous transdisciplinary art and design initiatives, including Future Blooms, Pop Shop, Hark and Hark, Modern Makers, and Pop Up Cincy. She is currently designing a line of conceptual fine jewelry as well as working as an artist .Catherine is adjunct faculty at the University of Cincinnati, in the School of Design. Catherine's (independent and collaborative) work has been featured in House and Garden Magazine, Architectural Record, H.O.W. Magazine, Soapbox Media, The Cincinnati Enquirer, Cincinnati Magazine, The Business Courier, HER magazine and A-Line Magazine. catherineR joined Society6 on June 15, 2014
More
Catherine Elizabeth Richards is an award-winning designer and artist with a master's degree in architecture from The University of Cincinnati. Catherine's work operates on different scales from the art object to community action. In the past, Catherine worked in exhibition design and architecture in London and New York. In Cincinnati, Catherine has spearheaded numerous transdisciplinary art and design initiatives, including Future Blooms, Pop Shop, Hark and Hark, Modern Makers, and Pop Up Cincy. She is currently designing a line of conceptual fine jewelry as well as working as an artist .Catherine is adjunct faculty at the University of Cincinnati, in the School of Design.
Catherine's (independent and collaborative) work has been featured in House and Garden Magazine, Architectural Record, H.O.W. Magazine, Soapbox Media, The Cincinnati Enquirer, Cincinnati Magazine, The Business Courier, HER magazine and A-Line Magazine.
catherineR joined Society6 on June 15, 2014.