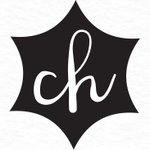 Catherine Herold
I'm an artist and graphic designer, working with traditional and digital media to illustrate what inspires me. My works often emphasize plant life, nature, the human form, and the occasional "just because" element. In my works, I try to capture an aesthetic sense of whimsy and the fantastical with explorations in color, form, and texture. // ✶ http://catherold.com ✶ http://instagram.com/firesparke ✶ http://facebook.com/cheroldart Contact : hello@catherold.com Catherine Herold joined Society6 on May 25, 2016
More
I'm an artist and graphic designer, working with traditional and digital media to illustrate what inspires me.
My works often emphasize plant life, nature, the human form, and the occasional "just because" element. In my works, I try to capture an aesthetic sense of whimsy and the fantastical with explorations in color, form, and texture.
//
✶ http://catherold.com ✶ http://instagram.com/firesparke ✶ http://facebook.com/cheroldart
Contact : hello@catherold.com
Catherine Herold joined Society6 on May 25, 2016.
Baggage by Catherine Herold
86 results
Filter