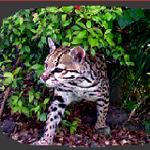 Catspaws
About Catspaws
I live in England, on the coast, and I have always been fascinated by the changing moods of the sea.
I'm a lover of travel, reading, nature, the sea, and all animals , but especially large and small cats,plus being a coffee addict and chocoholic :) My favourite colour is blue, which does seem to recur in my work...
I like architecture, old and new, and enjoy exploring derelict buildings, wondering about the history of the people that once lived there.
I do voluntary work in a charity shop that supports a cat sanctuary , where abandoned cats are found new homes.
I write poems for special occasions, for example for weddings and suchlike, personalised for each client,for a small fee. If anyone would like a special poem, just for them or their family, on any topic,please email me-
If you buy any of my products , and have a photo , or a question , you are welcome to email me -
pascua1@btinternet.com
Catspaws joined Society6 on May 8, 2012.