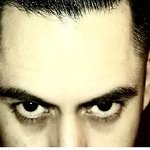 CAVARTWORKS
Welcome to my Official Society 6 CAVARTWORKS Abstract Synapse Art Page!!
My name is Christopher Alexander VazQuez. I have been creating art for just about as long as I can remember. Particularly becoming interested in the Mixed Media format of the arts.
It was this interest that lead me to experimenting with different mediums and their methods of applications, that I created a style of art which I named "Abstract Synapse Art"
It is these pieces that I will be posting on here to be accessible through the awesomeness of the wonderful people here on Society 6!! which I am more than excited for!!
I currently have a catalog of about 301 Abstract Synapse Art pieces and counting via my Instagram page. please visit me V v www.instagram.com/cavartworks
The concept and ideals that went into me creating this style were a mixture of focus on color scheme and the movement of the color, as well as a loose basis on the final composition while having as little as possible contact between myself and my canvas.
I know it sounds rather odd.. but seeing the work for itself it will make sense.. the work speaks for itself.
My work is very loose.. and gritty...at times very bright...and yet at others.. dark and brooding.. it just depends on the color schemes I feel like integrating that sets the mood for the pieces.
I am very proud of the craziness I am creating and am more than excited to share my creations with those passionate about artwork and pushing the boundaries of art through the imaginative creative processes.
So with that being said artist, art lovers and all those alike interested in the arts. follow me and help me share this labor of love that I Christopher Alexander VazQuez (CAVARTWORKS) present to you:
ABSTRACT SYNAPSE ART Thank you very much and enjoy!!!
Read more