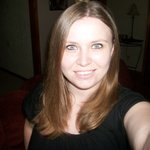 cbookaddiction
Welcome to Novel Ink Designs! I started this because I love books and I've recently gotten into jewelry making and design and I absolutely love it! I'd love to see your purchases so feel free to tag me in any photos or use #nidesigns cbookaddiction joined Society6 on July 12, 2015
More
Welcome to Novel Ink Designs! I started this because I love books and I've recently gotten into jewelry making and design and I absolutely love it!
I'd love to see your purchases so feel free to tag me in any photos or use #nidesigns
cbookaddiction joined Society6 on July 12, 2015.