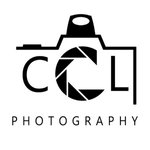 CCL Photography
I'm a guy from Denmark, with a passion for cars and photography. I combined the two, and are now trying to sell my work, but only my absolut best work will be available for sale. I want to keep the standard high! Well buy my work if you like it that much, otherwise, just go visit my Facebook page, it would mean a lot! www.facebook.com/cclfoto CCL Photography joined Society6 on August 28, 2013
More
I'm a guy from Denmark, with a passion for cars and photography. I combined the two, and are now trying to sell my work, but only my absolut best work will be available for sale. I want to keep the standard high!
Well buy my work if you like it that much, otherwise, just go visit my Facebook page, it would mean a lot!
www.facebook.com/cclfoto
CCL Photography joined Society6 on August 28, 2013.
CCL Photography's Store
39 results
Filter