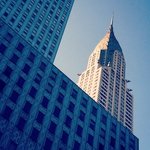 CDina Photography
Living and working in New York City, I am able to document magnificent sites that excite and please me. There are some photos from my travels too. If one of my prints makes it into your home, feel free to send a photo. I love photography but I am better know for my modern art & design prints: www.society6.com/christopherdina - check it out! Thanks again for stopping by! CDina Photography joined Society6 on August 8, 2014
More
Living and working in New York City, I am able to document magnificent sites that excite and please me. There are some photos from my travels too. If one of my prints makes it into your home, feel free to send a photo.
I love photography but I am better know for my modern art & design prints: www.society6.com/christopherdina - check it out!
Thanks again for stopping by!
CDina Photography joined Society6 on August 8, 2014.
CDina Photography's Store
360 results
Filter