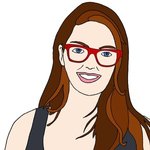 cectimm
I grew up in a family of story tellers. I come from a long line of tall tale tellers. Whether it's serving a meal, writing a story, drawing a scene, taking a photograph or painting my imaginings… it's all story telling to me. I have always been notoriously shy about sharing my work and I'm not really sure why it has been such a big barrier for me. I have decided to share my work here regardless of opinion or views. I just want to put my work out there (or here) so that I will then need to make more :) If you like my work then great… If you don't then please walk on by… If you have any suggestions or feedback then please get in touch. Ideas are always welcome. Feel free to share any of my work on social media but please acknowledge the source and link back to my page. If you would like to use any of my work in print then please get in touch. cectimm joined Society6 on August 17, 2014
More
I grew up in a family of story tellers. I come from a long line of tall tale tellers. Whether it's serving a meal, writing a story, drawing a scene, taking a photograph or painting my imaginings… it's all story telling to me.
I have always been notoriously shy about sharing my work and I'm not really sure why it has been such a big barrier for me. I have decided to share my work here regardless of opinion or views. I just want to put my work out there (or here) so that I will then need to make more :)
If you like my work then great… If you don't then please walk on by… If you have any suggestions or feedback then please get in touch. Ideas are always welcome.
Feel free to share any of my work on social media but please acknowledge the source and link back to my page. If you would like to use any of my work in print then please get in touch.
cectimm joined Society6 on August 17, 2014.
cectimm's Store
18 results
Filter