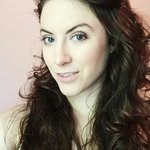 Celia Agnes
Hello! I'm Celia Agnes, and I think everyone should have access to simple, relatable art for their space. My aesthetic is a modern, simple take on the earth's natural beauty. I'm a self taught, multi-passionate artist & designer. My Society6 is mainly for my photography habit, though you can find my occasional digital art here as well. I also design modern crochet & embroidery patterns. Please join me on my blog, where you'll find all my photos in one lovely spread and get to see everything else I have to offer. Multiple passions can be hard to handle but it means I have so much to share, I would love to have you along. http://celiaagnes.com https://twitter.com/CeliaAgnesArt Celia Agnes joined Society6 on August 9, 2014
More
Hello! I'm Celia Agnes, and I think everyone should have access to simple, relatable art for their space. My aesthetic is a modern, simple take on the earth's natural beauty.
I'm a self taught, multi-passionate artist & designer. My Society6 is mainly for my photography habit, though you can find my occasional digital art here as well.
I also design modern crochet & embroidery patterns. Please join me on my blog, where you'll find all my photos in one lovely spread and get to see everything else I have to offer. Multiple passions can be hard to handle but it means I have so much to share, I would love to have you along.
http://celiaagnes.com https://twitter.com/CeliaAgnesArt
Celia Agnes joined Society6 on August 9, 2014.