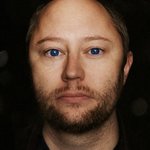 Chad Ashley
My name is Chad Ashley. I'm a Creative Director, Designer, and Head of the CGI department at Digital Kitchen in Chicago. In my spare time, I design prints and shirts and put them up here for the world to enjoy. Thanks for dropping by! Follow me on Twitter: @cgpov Chad Ashley joined Society6 on July 10, 2013
More
My name is Chad Ashley. I'm a Creative Director, Designer, and Head of the CGI department at Digital Kitchen in Chicago. In my spare time, I design prints and shirts and put them up here for the world to enjoy. Thanks for dropping by!
Follow me on Twitter: @cgpov
Chad Ashley joined Society6 on July 10, 2013.