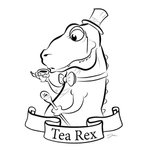 Chad Hershey
You will find an eclectic collection of things that YOU can buy on my store. I do a little photography, but have a lot of ideas. The art you will find on my store is not done by me. I can hardly draw a proper stick man. But many of the things you will find here are my original ideas brought to life by people who have way more talent than I do. The artist and I share the profits, so when you buy from me you are actually supporting two people! Why do I do this? Because my wife and I are working to become debt free. We both already have multiple jobs, so this is a way that we can earn a little extra. What happens when we are debt free? Then we can chase dreams. Chad Hershey joined Society6 on April 13, 2015
More
You will find an eclectic collection of things that YOU can buy on my store. I do a little photography, but have a lot of ideas.
The art you will find on my store is not done by me. I can hardly draw a proper stick man. But many of the things you will find here are my original ideas brought to life by people who have way more talent than I do. The artist and I share the profits, so when you buy from me you are actually supporting two people!
Why do I do this? Because my wife and I are working to become debt free. We both already have multiple jobs, so this is a way that we can earn a little extra. What happens when we are debt free? Then we can chase dreams.
Chad Hershey joined Society6 on April 13, 2015.