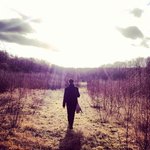 Chairman Kato
Kato Wong is a visual artist and musician, based in Hackney. He works as an installation artist, creating immersive experiences that have seen him exhibit in diverse locations ranging from an abandoned railway arch under Hackney Downs station to the V&A museum. As a photographer he has an interest in endangered or obsolete formats, using Super 8mm, Polaroid and 35mm film. His interest in photography extends from his home in East London, documenting his surroundings and interactions, to remote locations in China. He is currently working on a project with the homeless in London. Kato also releases music under the names Chairman Kato and Midnight Davis. Chairman Kato joined Society6 on April 30, 2014
More
Kato Wong is a visual artist and musician, based in Hackney. He works as an installation artist, creating immersive experiences that have seen him exhibit in diverse locations ranging from an abandoned railway arch under Hackney Downs station to the V&A museum. As a photographer he has an interest in endangered or obsolete formats, using Super 8mm, Polaroid and 35mm film. His interest in photography extends from his home in East London, documenting his surroundings and interactions, to remote locations in China. He is currently working on a project with the homeless in London.
Kato also releases music under the names Chairman Kato and Midnight Davis.
Chairman Kato joined Society6 on April 30, 2014.
Chairman Kato's Store
12 results
Filter