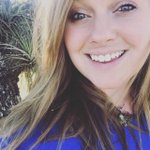 Chakra Chelsie
Thank you so much for taking the time to visit my shop here and take the time to read the about me! I am a spiritual entrepreneur hoping to spread messages of love & light to the world.
My dog, traveling, meditating, and music are at the top of my favorite things. Healing crystals, vinyl records, and journals bring me so much happiness. I am certain that my life purpose is to help others transform from self-hate to self-love.
I want my words to be of service to others and my images to bring a sense of peace. Society6 seemed like the perfect place to bring my inspired pieces of art and create them into awesome products to bring joy to your life!
Read more