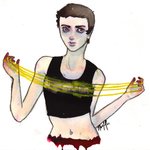 Noel Arthur Heimpel
I am a 21 year old art student in Maryland. Freelance illustration, fine art, comics, and written fiction are my trades. All of my work aims to capture the truth about life through surreality.
http://noel-arthur.com
Read more
Noel Arthur Heimpel's Store
Filter
You are currently on society6.com.