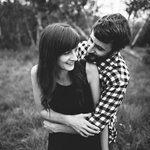 Chantel Klassen
Creative project have been a part of my life from a young age. I've inherited the creative gene from my mom who inherited it from hers before her. And, true to form, I am now passing it down to my daughter. http://www.chantelklassen.me/ Chantel Klassen joined Society6 on October 12, 2012
More
Creative project have been a part of my life from a young age. I've inherited the creative gene from my mom who inherited it from hers before her. And, true to form, I am now passing it down to my daughter.
http://www.chantelklassen.me/
Chantel Klassen joined Society6 on October 12, 2012.
Chantel Klassen's Store
0 results
Filter