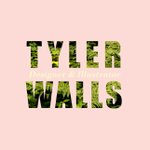 Tyler Walls Illustrations
I am a graphic designer with an artistic background. I combine my creative perspective with my intuitive computer skills to create digital imagery that pops. Many of my past works involve everything from fresh new logos for start-up companies, to brochures for strong developed brands like Subway.
My strengths are in logo design and vector illustration. I have a keen eye for composition and color theory, and try to bring this to every project to give it the most effective aesthetic.
I'm also an owner and creative director/graphic designer for "Unlimited Art Studios LLC", a commission based art company operating out the Milwaukee-Madison area. We commission a wide variety of local artists and designers to complete niche projects for customers looking for specific creative talent.
Read more
Tyler Walls Illustrations's Store
Filter