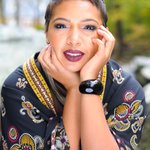 Pi-Isis S. Ankhra
Art is not what you see, but what you make others see. - Edgar Degas I have been an artist my entire life. I have found that as an artist it is best to express and experience the work without boundaries or explanation. In creating, I have found a way to explore and present all that I have learned so far. There are so many ways to look at the world. Usually when we've lived a little and experienced a lot we begin to meet life at a crossroads. With each experience, we are offered an opportunity to grow or be hopeless - be filled with pity given difficult circumstances or overrun with gratitude for having been given an opportunity to learn more about ourselves and become stronger. It is all determined by our perspective on life. The idea behind sharing this view of the world through my eyes is to bring new perspectives - bring extraordinary from what one considers ordinary. Each of the images within this series is created through a mixed media digital process - which includes photography and painting. Because the images are layered, the audience is provided an opportunity to see and experience art through a variety of perspectives. The experience with the art installations alone provide an example of how we may view life. To shift one's perspective, is to free oneself of what is assumed and open up to what is possible. Shift the perspective and see all that is possible - the beauty of it all. Life is beautiful and this installation is meant to share the beauty without agenda, judgment or guidance. It is simply meant to be - in itself what it is. Pi-Isis S. Ankhra joined Society6 on October 18, 2014
More
Art is not what you see, but what you make others see. - Edgar Degas
I have been an artist my entire life. I have found that as an artist it is best to express and experience the work without boundaries or explanation. In creating, I have found a way to explore and present all that I have learned so far.
There are so many ways to look at the world. Usually when we've lived a little and experienced a lot we begin to meet life at a crossroads. With each experience, we are offered an opportunity to grow or be hopeless - be filled with pity given difficult circumstances or overrun with gratitude for having been given an opportunity to learn more about ourselves and become stronger. It is all determined by our perspective on life. The idea behind sharing this view of the world through my eyes is to bring new perspectives - bring extraordinary from what one considers ordinary.
Each of the images within this series is created through a mixed media digital process - which includes photography and painting. Because the images are layered, the audience is provided an opportunity to see and experience art through a variety of perspectives. The experience with the art installations alone provide an example of how we may view life. To shift one's perspective, is to free oneself of what is assumed and open up to what is possible. Shift the perspective and see all that is possible - the beauty of it all. Life is beautiful and this installation is meant to share the beauty without agenda, judgment or guidance. It is simply meant to be - in itself what it is.
Pi-Isis S. Ankhra joined Society6 on October 18, 2014.