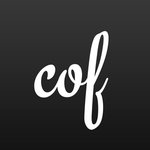 charoferg
Charrish Ferguson is a talented illustrator and designer from the Turks & Caicos islands to be precise. Though she's constantly surrounded by turquoise blues and blinding white sandy beaches, she has also embraced her inner city girl with a love for all things minimalist, especially in design. For her, life is a constant quest to find the balance between her vibrant island girl soul and her minimal atheistic. www.charoferg.com | www.facebook.com/charoferg | www.charoferg.wordpress.com charoferg joined Society6 on August 16, 2011
More
Charrish Ferguson is a talented illustrator and designer from the Turks & Caicos islands to be precise. Though she's constantly surrounded by turquoise blues and blinding white sandy beaches, she has also embraced her inner city girl with a love for all things minimalist, especially in design. For her, life is a constant quest to find the balance between her vibrant island girl soul and her minimal atheistic.
www.charoferg.com | www.facebook.com/charoferg | www.charoferg.wordpress.com
charoferg joined Society6 on August 16, 2011.
charoferg's Store
36 results
Filter