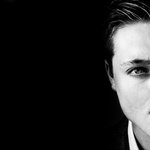 Charles Heales
Based in North Greenwich, Charles is currently studying a degree in Digital Film Production (BA Hons) at Ravensbourne College of Design and Communication.
For the past 2 years Charles has been involved in the media industry working mainly freelance during his time at West Suffolk College (Studio 18) At the end of his two year course Charles was Awarded Triple Distinction at Media Production (BTEC)
Over the past 2 years Charles has worked with many Different Freelancers and Companies. One of Charles' latest Projects were Using ORAD and MAM on a 24 Hour Live Broadcast (StickAid) for Silverline media. This broadcast was a great success Hitting 1.2 Million unique Viewers.
Spring 2011 Charles successfully Directed a crew of 20 for a short film at Woolacombe bay. The short film was screened at a Cinema exclusively.
Although Charles enjoys Broadcasting his true passion lies within Cinematography and Directing for feature film.
Read more
Charles Heales's Store
Filter