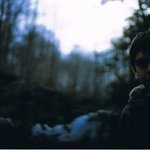 Orange Grove Avalon
Travin Systems and Charles Swain present Orange Grove Avalon.
An ongoing photography project charting a the various little trips, summer holidays and reclusions undertaken by a man from the Derbyshire dales/North Midlands recently transported to the Mid-Atlantic Region of the U.S.Presenting a multitude of snapshots taking in the breadth of suburbia, the depth of the American Rainforest and the gibbous twilight of the roadside.
In his own vernacular:
"I just tek pictures with a mind on the colours like and then dilly about wit em on the puter till I gets somet proper like"
Exclusively available to buy on Society Six as of now at least.
Read more
Orange Grove Avalon's Store
Filter
d0402bce-9cf3-4a0b-8197-8dc3c746873b

Popular

c1702535-c5cc-484d-8ef3-e05020e2f586

All
Orange Grove Avalon's Store