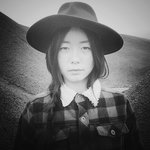 Charley Zheng
I'm a self-taught photographer currently adventuring in the Pacific Northwest. I'm simultaneously an urban dweller and outdoors enthusiast with an eye frequently on the loose for the next great experience. I want to be a sword-wielding pirate when I grow up. Website: http://www.charleyzheng.com KIK: charleyzheng Contact: hello@charleyzheng.com Charley Zheng joined Society6 on October 17, 2013
More
I'm a self-taught photographer currently adventuring in the Pacific Northwest. I'm simultaneously an urban dweller and outdoors enthusiast with an eye frequently on the loose for the next great experience. I want to be a sword-wielding pirate when I grow up.
Website: http://www.charleyzheng.com KIK: charleyzheng Contact: hello@charleyzheng.com
Charley Zheng joined Society6 on October 17, 2013.