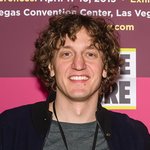 charliegriak
Charlie Griak is a filmmaker and visual artist with over a decade of professional experience as a director, writer, storyboard artist, animator,illustrator, and photographer working with some of the top brands on the planet including: Microsoft, Target, American Express, and National Geographic. He is available for hire for a wide range of creative projects. His most recent project is THE CENTER, a live-action feature film that he wrote, produced and directed. Oscar-winning filmmaker Jonathan Demme joined the film as it's executive producer and presenter after viewing a rough cut of the project. The film has earned screenings in film festivals around the globe, including its premiere at the Cinequest Film Festival, which was recently selected as world's best film festival by USA today Always striving to improve himself as an artist, Charlie has studied marble sculpture in Pietrasanta, Italy, and attended the prestigious Illustration Academy in Florida. Both years he was selected as the top student by a faculty that included: John English, Mark English, Sterling Hundley, Gary Kelley, and George Pratt. charliegriak joined Society6 on January 6, 2017
More
Charlie Griak is a filmmaker and visual artist with over a decade of professional experience as a director, writer, storyboard artist, animator,illustrator, and photographer working with some of the top brands on the planet including: Microsoft, Target, American Express, and National Geographic. He is available for hire for a wide range of creative projects.
His most recent project is THE CENTER, a live-action feature film that he wrote, produced and directed. Oscar-winning filmmaker Jonathan Demme joined the film as it's executive producer and presenter after viewing a rough cut of the project. The film has earned screenings in film festivals around the globe, including its premiere at the Cinequest Film Festival, which was recently selected as world's best film festival by USA today
Always striving to improve himself as an artist, Charlie has studied marble sculpture in Pietrasanta, Italy, and attended the prestigious Illustration Academy in Florida. Both years he was selected as the top student by a faculty that included: John English, Mark English, Sterling Hundley, Gary Kelley, and George Pratt.
charliegriak joined Society6 on January 6, 2017.
charliegriak's Store
80 results
Filter