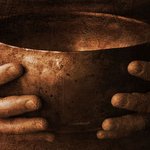 Innerdesign7
Innerdesign7 is a small independent design company founded and managed by Charlie Hanley a freelance designer. doing what he loves. Working in the areas of Graphic Design, Web Design, Photography and Music I am passionate about what I do. I produce work which has originality and personality. I produce original and stylish Exclusive Home Art Products (Photographic Wall Art, Photography Clocks, Framed Images, Glass Clocks, Designed Aluminum clocks Posters, Post Cards) Kitchen Art (Glass Worktop savers, Coasters) Our products are hand made and hand crafted and are made to a high standard using locally sourced materials where possible. Perfect for decorating your home/office or as gifts for any occasion adding style and beauty to any room. Life is not about finding yourself. Life is about creating yourself. More can be seen on http://www.innerdesign7.co.uk Innerdesign7 joined Society6 on May 18, 2012
More
Innerdesign7 is a small independent design company founded and managed by Charlie Hanley a freelance designer. doing what he loves. Working in the areas of Graphic Design, Web Design, Photography and Music I am passionate about what I do. I produce work which has originality and personality.
I produce original and stylish Exclusive Home Art Products (Photographic Wall Art, Photography Clocks, Framed Images, Glass Clocks, Designed Aluminum clocks Posters, Post Cards)
Kitchen Art (Glass Worktop savers, Coasters) Our products are hand made and hand crafted and are made to a high standard using locally sourced materials where possible. Perfect for decorating your home/office or as gifts for any occasion adding style and beauty to any room. Life is not about finding yourself. Life is about creating yourself.
More can be seen on http://www.innerdesign7.co.uk
Innerdesign7 joined Society6 on May 18, 2012.
Innerdesign7's Store
47 results
Filter