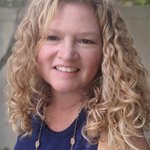 Charlotte DeMolay
I don't just see the world as it is, I see the possibilities.
I have a Bachelor of Fine Arts from the University of North Carolina at Greensboro. I work in acrylic, watercolor and pastel in a loose, realistic style. Although nature is my subject, I intensify the viewing experience with brighter colors, unusual viewpoints, and vivid texture. I have participated and received awards in numerous local art shows, group exhibits and juried exhibitions and my work is in many private collections.
Part of my passion for art is teaching others. I have taught students of all ages for over 25 years. I love teaching the creative soul who thinks they 'can't' do art as well as the advanced student wanting to push their work to a new level.
I lived the first half of my life in North Carolina and the second in Texas. After 3 cold, wet years in Virginia my husband and I headed south again into sunny Florida. I'm in my happy place, close to the coast!
Find me ... https://demolay.com/
... https://www.facebook.com/charlottebdemolay ... https://www.instagram.com/charlotte.demolay/ ... https://twitter.com/tsitra ... https://www.pinterest.com/charlottedemolay ... https://www.skillshare.com/r/user/charlottedemolay
Read more
Charlotte DeMolay's Store
Filter