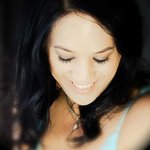 Charma Rose
I have always been interested in graphical design and fractals of all sorts. Being a crafter at heart and pulled into software development and network infrastructures, I've found designing my own images by hand or computer aided is just too much fun. It allows me to 'enjoy' my job again!
I hope you enjoy my designs as I have loved making each and every one. I may start with a plan in mind, but like all creations, it develops in its own way.
You can find me at the following locations: http://society6.com/charmarose http://www.redbubble.com/people/charmarose http://www.boomboomprints.com/shop/artist/charmarose http://www.facebook.com/charmarosedesigns http://charmarosedesigns.blogspot.com http://www.charmarose.com/
Thanks for looking at the products available here and supporting my journey!
Read more
Charma Rose's Store
Filter