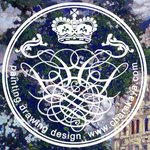 Lucya Charskaya
Lucya Charskaya - painter, graphic artist and designer, versatile and universal artist. Outstanding portraitist, painted landscapes, still lifes, works in the genre of "nu" and animalism. Works in watercolors, pastels, tempera, takes the book illustrations and theatrical sketches. To order and buy paintings: charlus@yandex.ru Lucya Charskaya joined Society6 on April 9, 2016
More
Lucya Charskaya - painter, graphic artist and designer, versatile and universal artist. Outstanding portraitist, painted landscapes, still lifes, works in the genre of "nu" and animalism. Works in watercolors, pastels, tempera, takes the book illustrations and theatrical sketches.
To order and buy paintings: charlus@yandex.ru
Lucya Charskaya joined Society6 on April 9, 2016.