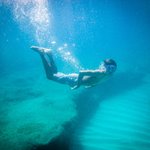 Chase Zalewski
Chase Zalewski is originally from Honolulu, Hawaii. He attends college in Washington and passionately takes photos during his breaks from school. He wants his photographs to be a documentation of his life and the people, events, and places included in it. He is currently building his portfolio which will be viewable in the next few months. Blog: chasezzz.tumblr.com Instagram: chasezzz Inquiries: chasezalewski@gmail.com Chase Zalewski joined Society6 on April 25, 2013
More
Chase Zalewski is originally from Honolulu, Hawaii. He attends college in Washington and passionately takes photos during his breaks from school. He wants his photographs to be a documentation of his life and the people, events, and places included in it. He is currently building his portfolio which will be viewable in the next few months.
Blog: chasezzz.tumblr.com Instagram: chasezzz Inquiries: chasezalewski@gmail.com
Chase Zalewski joined Society6 on April 25, 2013.