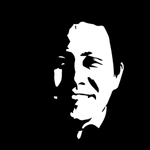 Nino Yuniardi
I was born in Jakarta, Indonesia and spent my youth exploring the wilderness areas of Java island and later the breathtaking Evergreen of Washington State. As a teenager, Salvador Dali, Pak Tino Sidin an Indonesian Artist cartoonist and many random design publications from around the world inspired my ongoing passion for art making. I studied visual communications at the Art Institute of Seattle and then went on to receive my BFA from Art Center College of Design in Pasadena. In addition to gallery exhibitions and the inclusion in numerous private and corporate collections in both the United States, Australia and Asia, my paintings and murals can be seen in various location of Amazon headquarters in Seattle south lake union campus.
I always fascinated by the tension of practical and whimsical, experimenting the traditional medium like wax with digital printing, chaotic, organic movement with a minimal philosophy of graphic design. Lately, my inspiration comes from my wife and kids, my close family living here in the States and abroad in Asia and Europe.
My simple wish is that my art making can somehow contribute a little bit of joy in other's people's lives. Thank you for stopping by!
Website: http://bynino.com/ Facebook: https://www.facebook.com/ninoyuniardi Twitter: https://twitter.com/cheetosan Instagram:@ninoyuniardi
Read more
Stationery by Nino Yuniardi
12 results
Filter
Department

Dept

Stickers & Stationery