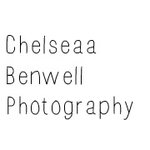 Chelsea Benwell Photography
A photographer and stylist from Plymouth, England. All my images are carefully composed by myself, and edited with the utmost care. I love what I do, and hope that you do too. I really enjoy graphic design, and all kinds of art. Will be featuring lots of my cosplay portraits and also misc items from my photography portfolio. Chelsea Benwell Photography joined Society6 on January 16, 2013
More
A photographer and stylist from Plymouth, England. All my images are carefully composed by myself, and edited with the utmost care. I love what I do, and hope that you do too.
I really enjoy graphic design, and all kinds of art. Will be featuring lots of my cosplay portraits and also misc items from my photography portfolio.
Chelsea Benwell Photography joined Society6 on January 16, 2013.
Chelsea Benwell Photography's Store
28 results
Filter