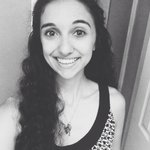 Chelsea' Miller
Hey there, I'm new to Society6. I'm excited to keep adding more of my work on here, as well as to discover talented artists! I'm still experimenting with my art, and I'm not sure I've quite developed my style, but it's a work in progress! My influences include: doodle/zentangle art, abstract designs, as well as typography (Scriptures and quotes). And I would say my work tends to have a youthful, colorful vibe. I have so many ideas, and lots of quotes I want to add...I'll be chipping away at it little by little. One thing at at a time! For digital downloads/printables of my work, visit my Etsy shop: chelseeyuhh.etsy.com A LITTLE ABOUT ME - Currently living in Jacksonville, FL // Grew up in North Carolina - Sitting under the Word of God to prepare for the ministry. - Love learning how to do new things. - Sing all the time. - Have a kitty who follows me around the house and a shih tzu who is a total lap dog. - Secretly love pushing myself outside of my comfort zone. - Actually love my day job. I work for AA Leather (Bible Bindery & Leather Shoppe), repairing Bibles and recovering them in genuine leather. And I also manage our social media accounts. I LOVE that I'm not always doing the same exact thing every day. - Volunteer scribe for my pastor, who has written so many books and study manuals, we can't even keep up! - Love making lists! ;) FOLLOW ME :) Instagram @chelseeyuhh.art - Currently focusing on handlettering. I joined the bandwagon lol. - Doing a daily challenge for the month of February. www.facebook.com/chelseeyuhh www.pinterest.com/chelseeyuhh - I have a Society6 Art board where I share some of my favorite finds! Chelsea' Miller joined Society6 on October 11, 2015
More
Hey there, I'm new to Society6. I'm excited to keep adding more of my work on here, as well as to discover talented artists! I'm still experimenting with my art, and I'm not sure I've quite developed my style, but it's a work in progress!
My influences include: doodle/zentangle art, abstract designs, as well as typography (Scriptures and quotes). And I would say my work tends to have a youthful, colorful vibe.
I have so many ideas, and lots of quotes I want to add...I'll be chipping away at it little by little. One thing at at a time!
For digital downloads/printables of my work, visit my Etsy shop: chelseeyuhh.etsy.com
A LITTLE ABOUT ME
Currently living in Jacksonville, FL // Grew up in North Carolina

Sitting under the Word of God to prepare for the ministry.

Love learning how to do new things.

Sing all the time.

Have a kitty who follows me around the house and a shih tzu who is a total lap dog.

Secretly love pushing myself outside of my comfort zone.

Actually love my day job. I work for AA Leather (Bible Bindery & Leather Shoppe), repairing Bibles and recovering them in genuine leather. And I also manage our social media accounts. I LOVE that I'm not always doing the same exact thing every day.

Volunteer scribe for my pastor, who has written so many books and study manuals, we can't even keep up!

Love making lists! ;)
FOLLOW ME :)
Instagram @chelseeyuhh.art
Currently focusing on handlettering. I joined the bandwagon lol.
Doing a daily challenge for the month of February.
www.facebook.com/chelseeyuhh
www.pinterest.com/chelseeyuhh
I have a Society6 Art board where I share some of my favorite finds!
Chelsea' Miller joined Society6 on October 11, 2015.