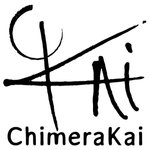 Chimera Kai
With my latest collection, the portrait illustrations, I find an image or series of images I can connect with emotionally – something that captures a profound moment. When I draw, I simply feel, and allow my imagination to drive my hands. I immerse myself in as much about that person or subject matter as possible – their ideas, hopes, dreams, and fears – and often while listening to their favorite music, I'll go wilde and let my art become surreal. \- See more at: http://chimerakai.com/about/ connect -> http://facebook.chimerakai.com Chimera Kai joined Society6 on January 19, 2014
More
With my latest collection, the portrait illustrations, I find an image or series of images I can connect with emotionally – something that captures a profound moment. When I draw, I simply feel, and allow my imagination to drive my hands. I immerse myself in as much about that person or subject matter as possible – their ideas, hopes, dreams, and fears – and often while listening to their favorite music, I'll go wilde and let my art become surreal.
- See more at: http://chimerakai.com/about/
connect -> http://facebook.chimerakai.com
Chimera Kai joined Society6 on January 19, 2014.