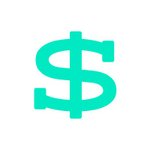 Chonga Rich
Chonga Rich was created by Flavia Cervantes & Alex Estrada, two business savvy best friends who are always looking for trouble.
We wanted to create a lifestyle concept that encompasses what inspires us most...fashion, music, and the power-bitches of the world (among other things). We believe in embracing who you are, accepting your shopping addictions and laughing REALLY loudly.
Whether you are fashion obsessed, dream of building an empire, or are simply a born-and-bred chonga, we hope to provide you with the fundamentals to work hard, play hard, and look damn good doing it.
www.chongarich.com
Read more
Chonga Rich's Store
Filter