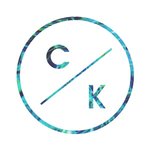 Chris Klemens
My name is Chris, and I am from Delaware. I go to NYU (New York University) for Photography.
I have taken/made ALL of the pictures, designs, and graphic designs that are on my page for sale, even the ones of celebrities ( from concerts, book signings, etc.) If you steal any or use them without my permission, I hold the right to sue.
Thank you if you have bought any pieces of mine! Feel free to share with friends or family!
You can also 'Like' me on Facebook: http://www.facebook.com/ChrisKlemensPhotography
Read more
Chris Klemens's Store
Filter