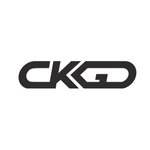 CKGD
Freelance Graphic Designer based in Melbourne, Australia. With clients all around the world servicing print & web, I also design as a hobby and as a part of global digital art groups, creating strong, bold abstract artwork. Portfolio can be viewed at http://www.ckgd.net/ CKGD joined Society6 on September 30, 2014
More
Freelance Graphic Designer based in Melbourne, Australia. With clients all around the world servicing print & web, I also design as a hobby and as a part of global digital art groups, creating strong, bold abstract artwork.
Portfolio can be viewed at http://www.ckgd.net/
CKGD joined Society6 on September 30, 2014.