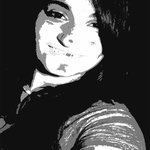 Christina A. Pepe
About Christina A. Pepe
My name is Christina Pepe. I'm a junior in high school. This will be a collection of my own art work, photography, and graphic design. I also have a website where I make comics with my older brother, Daniel.
www.funkysociety.com
You should give it a look and let us know what you think!
Christina A. Pepe joined Society6 on January 25, 2013.