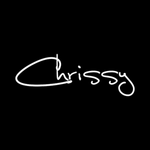 Chrissy Clothing
Chrissy is a clothing store that focuses to provide beautiful women with beautiful clothing and accessories. With hip, stylish, chic clothing that is on par with top designers, Chrissy offers designer quality clothing at department store and competitive prices! Chrissy was founded on May 11th, 2012 by Spencer Kildare. Website: http://chrissynation.com Like Us on Facebook: https://www.facebook.com/ChrissyClothing Chrissy Clothing joined Society6 on December 5, 2012
More
Chrissy is a clothing store that focuses to provide beautiful women with beautiful clothing and accessories. With hip, stylish, chic clothing that is on par with top designers, Chrissy offers designer quality clothing at department store and competitive prices!
Chrissy was founded on May 11th, 2012 by Spencer Kildare.
Website: http://chrissynation.com
Like Us on Facebook: https://www.facebook.com/ChrissyClothing
Chrissy Clothing joined Society6 on December 5, 2012.
Chrissy Clothing's Store
96 results
Filter