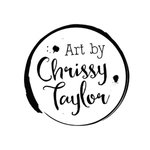 Art By Chrissy Taylor
New Zealand based artist. I am a full time artist and am so grateful that I can do what I love for a job. Thanks to everyone who takes time to have a look at my works. In my spare time I love to spend time with my family and friends. Art By Chrissy Taylor joined Society6 on September 26, 2015
More
New Zealand based artist. I am a full time artist and am so grateful that I can do what I love for a job. Thanks to everyone who takes time to have a look at my works.
In my spare time I love to spend time with my family and friends.
Art By Chrissy Taylor joined Society6 on September 26, 2015.