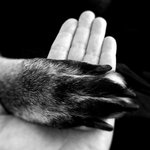 Christena
Christena is drawn to obscure out of the way places along with historical old churches and ever watching concrete angels. Christena is most passionate about the beauty of nature and capturing it in her fine art photography. She aspires to be an adventurer and true crime author. She is owned by Azrael, her beloved rescued Czech Shepherd. Blog: https://forgottenwinds.com/ Instagram: https://www.instagram.com/christenaphoto/ Twitter: https://twitter.com/ScholarStephens Message: christena.stephens@gmail.com Christena joined Society6 on January 15, 2017
More
Christena is drawn to obscure out of the way places along with historical old churches and ever watching concrete angels. Christena is most passionate about the beauty of nature and capturing it in her fine art photography. She aspires to be an adventurer and true crime author.
She is owned by Azrael, her beloved rescued Czech Shepherd.
Blog: https://forgottenwinds.com/
Instagram: https://www.instagram.com/christenaphoto/
Twitter: https://twitter.com/ScholarStephens
Message: christena.stephens@gmail.com
Christena joined Society6 on January 15, 2017.