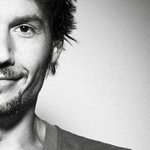 Christian Anderl
I´m a photographer and filmmaker based in Vienna/Austria. Before i did that i was host at austrias biggest radiostation, i buildt houses at an architect´s office, ok i was planning them, if i buildt them they wouldn´t exist anymore. And i´m a educated cook, but i only worked in a big kitchen for one year, since then cooking is for me, ladies and friends.
I always had this crazy passion for photography, which is why i sleep to less most of the time, there is too much things to do, to learn and to share with others. I own too many guitars for my playing skills, my dog is my mentor when it comes to chill and relax training and my bikes keep me from fozzilizing in front of my mac editing film or photos.
In case you want to hire me shooting the Black Keys, Foo Fighters or the Red Hot Chili Peppers, maybe you won´t have to pay. Maybe.
After reading this, still want to see some of my work?
http://christiananderl.com
Want to book me from wherever on this planet? Get in touch with my representation at http://wonderfulmachine.com
P.S. Yes, i love travelling, you can book me and put me on a plane whenever you want ;-)
Read more
Christian Anderl's Store
Filter