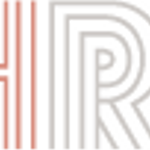 Christian Yuen
Born and raised in Hong Kong, Christian Yuen is a 19 year old undergraduate of the University of Hong Kong. He founded CHRISTIANYEUN in March 2012 with the intention of using the blog as a medium to share his insight into the bustling and metropolitan city of Hong Kong; underneath its glittery and glamorous packaging lays delicate and traditional displays of art, design, fashion and culture. Through this, Christian unveils a perception and appreciation of daily life in the eyes of local Hong Kong people- one often forgotten and left unknown to the outside world. Christian's unique angle into the Hong Kong lifestyle has managed to attract the attention of media across the world. Namely, blog reviews from Hong Kong and other parts of the world have commemorated Christian for his insightful and astute depiction of life in Hong Kong. If you have any things to tell me or share with me, please contact me at christiandyuen@gmail.com. My blog : http://christianyuen.blogspot.hk/ Christian Yuen joined Society6 on December 21, 2012
More
Born and raised in Hong Kong, Christian Yuen is a 19 year old undergraduate of the University of Hong Kong. He founded CHRISTIANYEUN in March 2012 with the intention of using the blog as a medium to share his insight into the bustling and metropolitan city of Hong Kong; underneath its glittery and glamorous packaging lays delicate and traditional displays of art, design, fashion and culture. Through this, Christian unveils a perception and appreciation of daily life in the eyes of local Hong Kong people- one often forgotten and left unknown to the outside world.
Christian's unique angle into the Hong Kong lifestyle has managed to attract the attention of media across the world. Namely, blog reviews from Hong Kong and other parts of the world have commemorated Christian for his insightful and astute depiction of life in Hong Kong.
If you have any things to tell me or share with me, please contact me at christiandyuen@gmail.com.
My blog : http://christianyuen.blogspot.hk/
Christian Yuen joined Society6 on December 21, 2012.